The latest GIRFT Recognition Award recipient is Sabina McCann from Haemostasis at 60 Whitfield St.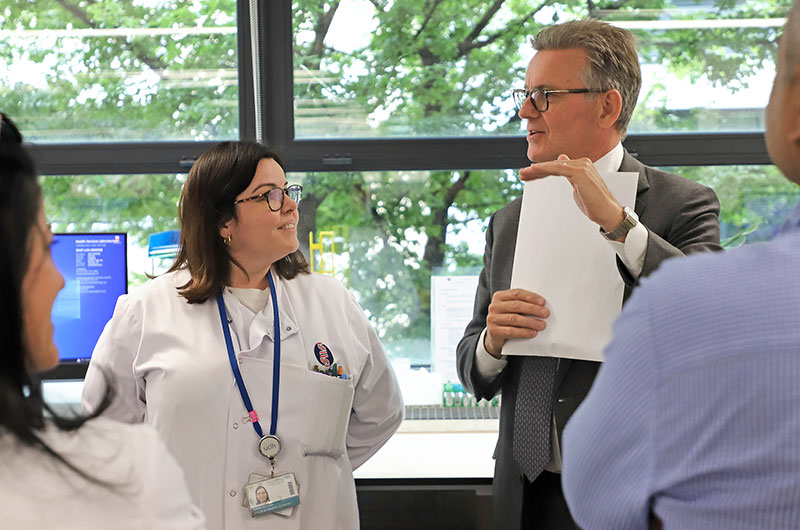 Sabina liaised with the phlebotomy and courier teams to pioneer a booking system for haemostasis tests with a long run assay time. Since this booking system has been in place, there have been no re-collects ensuring we get it right the first time for our patients and doctors.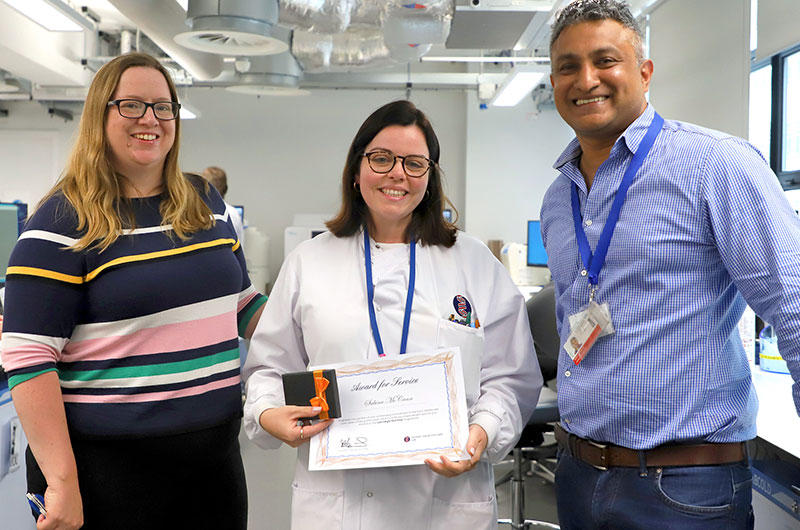 Sabina wishes to thank her managers, Deepak Singh and Julie Dilling who always support her ideas. She also wanted to thank the Phlebotomy team who were willing to trial the system and give great feedback.
Some special mentions
The quality of submissions was so high this round, we decided to recognise some nominations with special mentions.
Abigail Breach of CSL who has pioneered the use of Office 365 and Teams to deliver departmental training.
Tuan Desomer-Chu and the whole Manchester kit distribution team who have implemented a Quality Management System whilst undergoing an operational move and spending over six months in a temporary location.
Shazia Akhtar and Anna Capps-Jenner who conducted a pilot study with NHSBT to better utilise Ro blood supply.
Congratulations to all of the winners!