Biomedical Science Day took place this year on June 8th – and it's likely that more people knew about it than in previous years thanks to the towering efforts of Sonic Healthcare UK's Chris Wilson.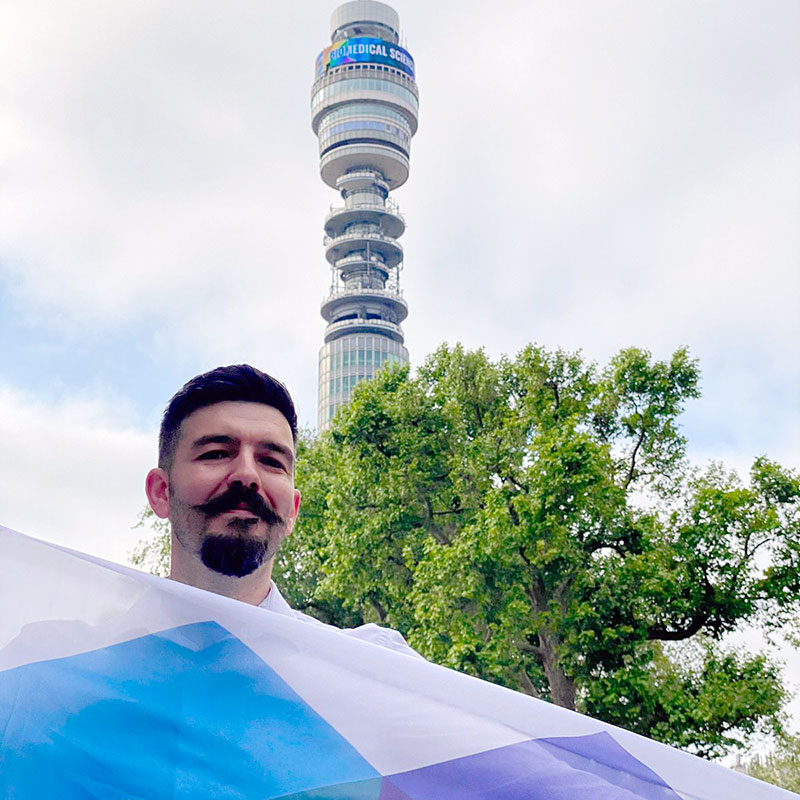 Walking past the BT Tower every day, Chris approached BT about getting a special message on the revolving tower on BMS Day. It took considerable perseverance to get to the right people at BT but more than that, having been given the technical specifications, Chris set about learning how to make the video that was then displayed all day above the London skyline.
Chris, who is Head of Biochemistry Department for the UCLH RRL, says he really enjoyed learning the art of movie making, and is already making plans for next year's BMS Day…
You can view the video below:
BMS Day 2023 Banner from Chris on Vimeo.