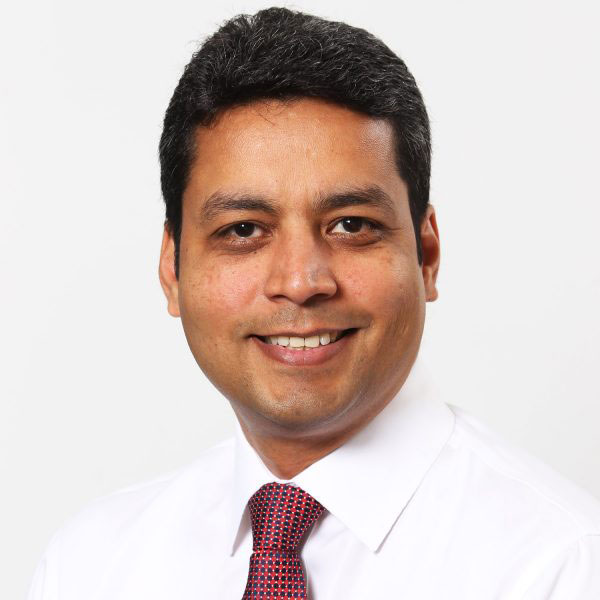 Inspired from an early age
Oneal was inspired to work in pathology from a relatively early age. Growing up in a medical household, both his parents worked in healthcare. However, it was while he was accompanying his mother to her chemotherapy sessions after being diagnosed with breast cancer, that he realised the significant role diagnostic pathology plays in supporting people's health.
"Before commencing treatment, doctors would always be saying "we're waiting for the bloods", and I couldn't understand what that meant and why everything took so long," he explains. "I didn't like seeing the pain and anxiety people went through while they waited. But then, I realised there's a whole different world that goes on behind the frontline - without which, the doctors couldn't do what they do. That was what persuaded me to explore and go into the pathology profession."
Oneal went on to study biomedical sciences at Westminster (where he was a contemporary with Group Laboratory Director, Tim Herriman) with chemistry as his main specialty.
Having completed his BSc, he achieved his MSc in just one year before going into formal BMS training at UCLH.
Oneal says it was his hunger for knowledge, and not being afraid to take on new challenges that was key to his rapid career progression.
"I covered just about every role going within UCLH Biochemistry. I worked as a training officer, quality manager, IT Administrator, Chief BMS specializing in mass spectrometry and steroids and then deputy manager. I'm very grateful for the support my then manager, Debbie Mann, gave me."

Instigating change
Pathology and diagnostics constantly have to evolve, and Oneal has always welcomed the opportunity for change.
"I have always been conscious of the need to do things differently and more efficiently."
He cites two examples of where he used his skills and ingenuity to improve laboratory processes. The first was a project that reduced traditional incubation times from 14 hours to just one, by using microwave technology. In the second, through the use of different chemistry, he helped eliminate the time-consuming process of pH-ing huge numbers of urine samples pre-analysis.
It comes as no surprise to learn that Oneal achieved black belt (the highest qualification) in Lean Six Sigma, the managerial approach that seeks to improve performance by eliminating resource waste and reduce variables and defects.
Inspiring others
As well as the huge job of managing all of our HSL labs, Oneal also finds time to pass on his extensive knowledge and experience. He feels obliged to give back, and share his learning and experience.
"I'd be delighted to offer some inspiration to others, and hope they think if he can do it, so can I!"
He now also lectures at Middlesex University where he says he shares real life experiences for which there are no text books.
"I believe there is no growth in comfort and no comfort in growth. You have to keep on adapting and changing. I aspire to be a transformational leader and want to change the way we train the new generation of our staff - we need to adapt and make it effective for them. Things have changed since my day."
"I'm excited by anything that's different! That's why I like working in Sonic Healthcare UK which is a progressive environment that encourages change."
Inspiring indeed.