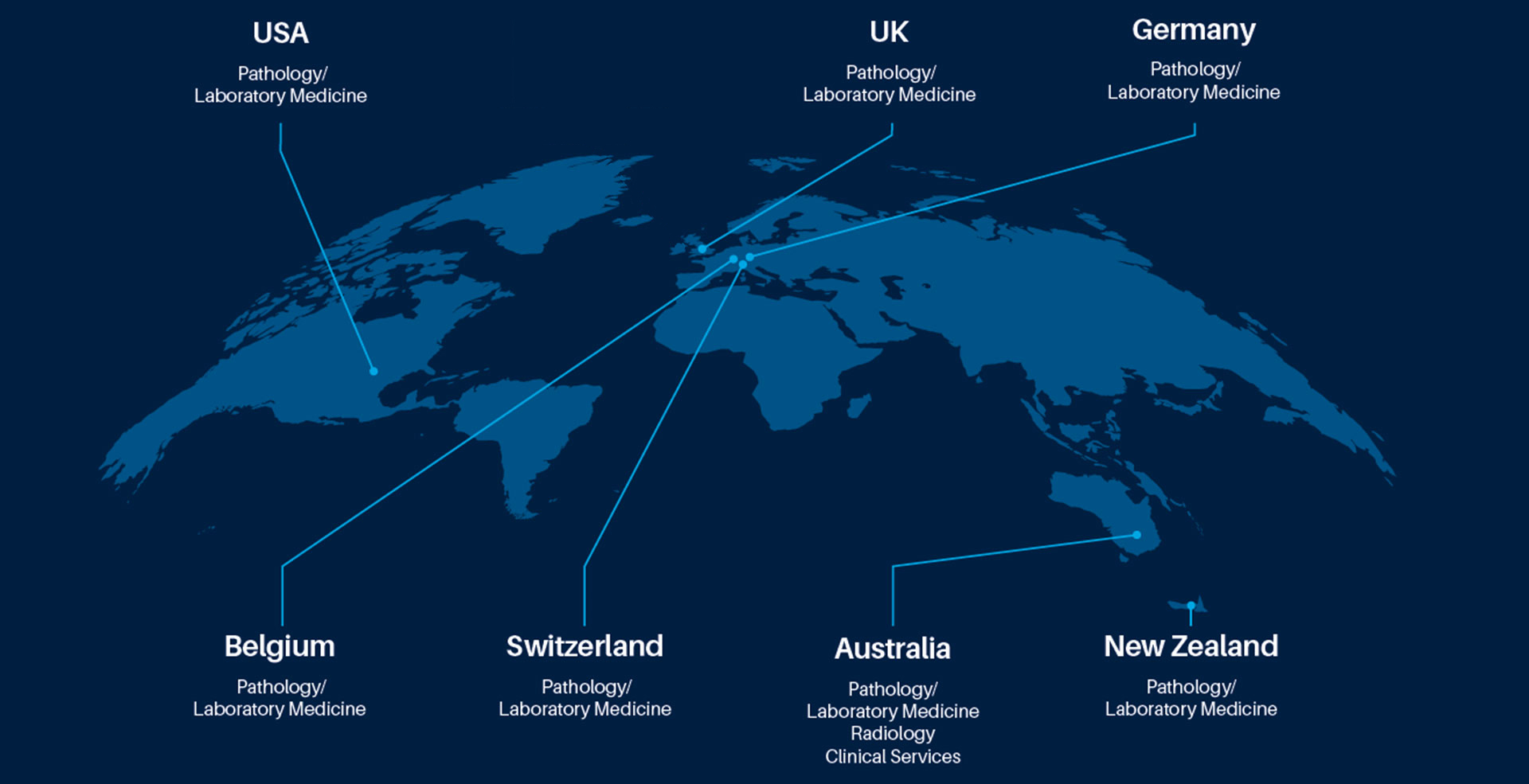 Sonic Healthcare
Sonic Healthcare UK is part of Sonic Healthcare, an internationally renowned healthcare provider with specialist operations in laboratory medicine / pathology, diagnostic imaging / radiology, general practice medicine and corporate medical services.
Headquartered in Sydney, Australia, Sonic Healthcare has grown to become one of the world's leading healthcare providers, with operations in Australasia, Europe and North America.
Across the global organisation, Sonic employs more than 1,500 pathologists and radiologists, and more than 10,000 medical scientists, radiographers, sonographers, technicians and nurses, all of whom are led by highly experienced medical personnel, from Board level through to the management of our local practices.
We are committed to excellence in the delivery of medical services to doctors and patients alike. This belief informs every aspect of our company, including our Medical Leadership and people-focused culture that views our staff as our most valuable asset.
Medical Leadership
At Sonic Healthcare, we understand and respect the practice of medicine. Our unique culture of Medical Leadership inspires our people to deliver superior healthcare outcomes for both doctors and patients.
Medical Leadership describes our management philosophy of placing the wellbeing of our patients above all other considerations, and respectfully and collegially supporting healthcare professions in the pursuit of medical excellence. We acknowledge the trust that clinicians place in us and strive to mirror their commitment to medical excellence in everything we do.
With a focus on Medical Leadership, we aim to ensure that every person who is part of Sonic Healthcare UK understands how vitally important their role is in the delivery of high quality medical services to each and every patient. As Medical Leaders, we are an integral member of a complex healthcare community to whom we have a professional obligation to support and serve. A core tenet of Medical Leadership is our insistence that all our healthcare businesses have strong clinical governance, leadership and management. Our leaders are doctors or experienced healthcare professionals who are empowered to act in the best interests of clinicians and patients at all levels of our organisation.
Medical Leadership also keeps us focused on responding to the needs of our customers – whether they be individual referring physicians, hospitals, governments or patients – to provide the most efficient, personalised service possible.
Medical Leadership has always been enshrined in Sonic's corporate culture. It reflects our understanding that medicine is a profession rather than a business, and is responsible for our continued global success.
Sonic Corporate Responsibility Report 2021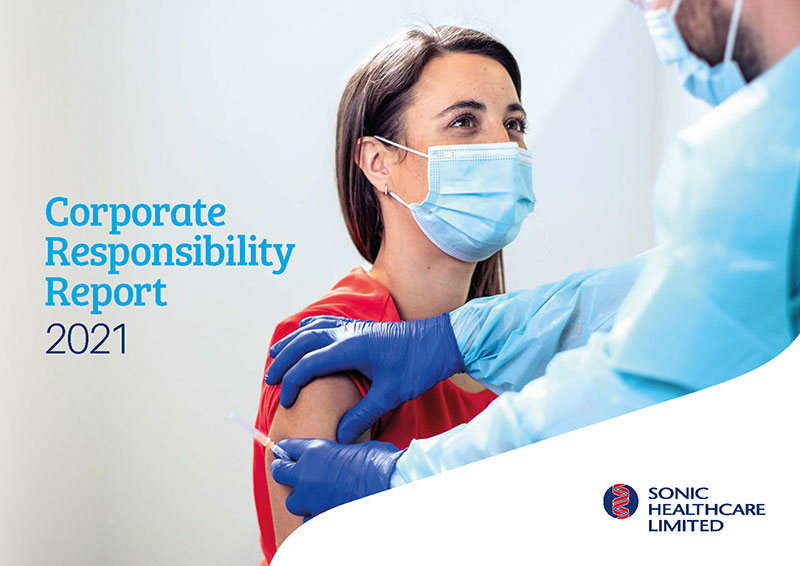 Sonic Healthcare's Corporate Responsibility Report profiles our ongoing commitment to our people, communities and the environment.