In June, the Royal College of Pathologists held an art exhibition displaying entries from their 2022 Art of Pathology competition. The exhibition was a perfect backdrop to a drinks reception which preceded the College's Annual Dinner.
Sonic Healthcare UK sponsored both the competition prizes and drinks reception. Director of Genetics and Molecular Pathology, Dr Lisa Levett and Communications Officer, Michelle Joseph attended to represent the company.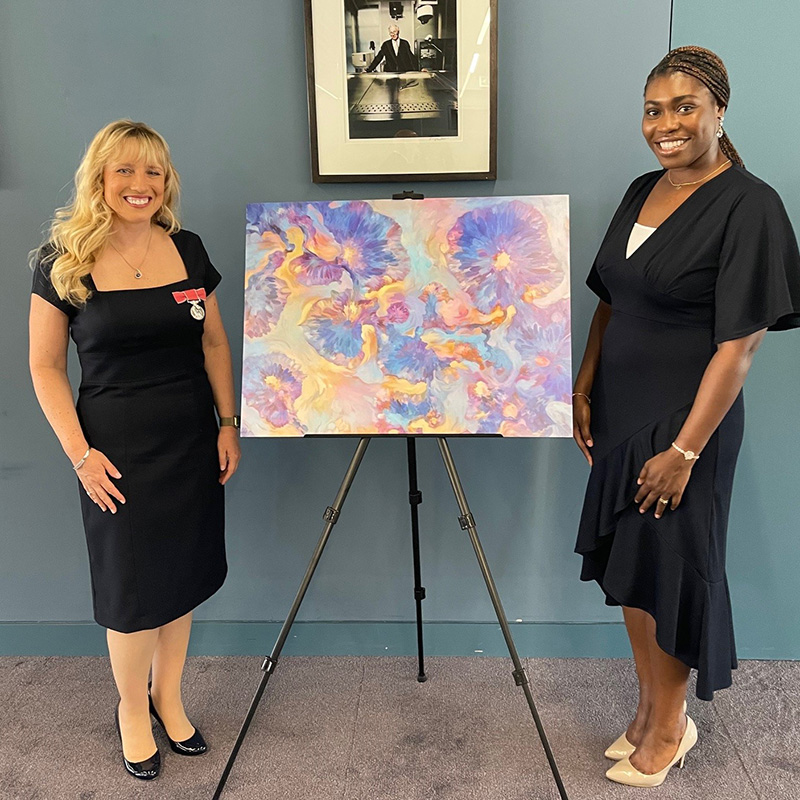 Pictured above is Lisa and Michelle with one of their favourite illustrations representing the competition theme: Pathology: Past, Present and Future. And below, with President of the College, Professor Mike Osborn.