IBMS Congress Spotlight: Education and Training
11/03/2022
Education and training are important core values of Sonic Healthcare UK, which covers both TDL and HSL (a partnership between TDL, The Royal Free and University College London Foundation Trusts).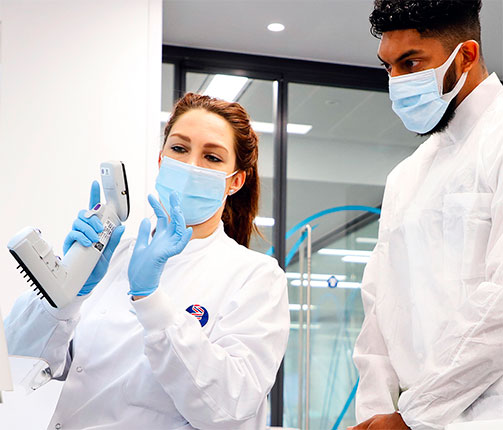 Our investment in this area is second to none and enables our staff to reach their full potential. We created the Education and Training Faculty to ensure our workforce has excellent knowledge and skills, and to make a platform for sharing our learning with partners in universities and beyond. The faculty has an expert group, providing leadership and links to regulatory bodies and institutions for higher education in London.
We are very proud to be sponsoring the Education & Training programme this year at Congress!
With talks on this subject scheduled for the Monday afternoon (14th) and Tuesday morning (15th) of IBMS Congress week, as well as our Head of Learning and Development, Wendy Leversuch, also presenting, you wouldn't want to miss out on gaining more of an insight into this important field.
Our annual Education and Training Report 20-21 will also be accessible for you to read about our investments, apprenticeships, and case studies of staff members that have benefited for the support they have received from us.
Some members of the Education and Training Faculty will be available at Congress for you to discuss the many avenues we have in place to help our staff develop in their careers.
So, drop by our stand for a chat – Stand 302, Hall 3. We look forward to speaking with you.
For information on any of the roles available at Sonic Healthcare UK's laboratories, visit www.sonicukjobs.com.
IBMS Congress – 14-17 March, The ICC, Birmingham