On the Road to Congress!
01/02/2022
It has been more than two years since The IBMS Congress was held at The International Convention Centre (ICC) in Birmingham. Despite the unfortunate setback due to these unprecedented times, Congress 2022 is now just around the corner and Sonic Healthcare UK eagerly awaits being an exhibitor once again!
2019 was the first time that Sonic took part in the UK's largest free-to-attend biomedical science exhibition and it was a great success! Combining business, networking, and social exchange, they were able to demonstrate the very best of their organisation as leaders in consultant-led diagnostics, innovation, value, and long-term investment in healthcare provision. This year, they aim to surpass the success of 2019 at IBMS Congress in March, and invite you to experience it with them.


Outstanding talent is at the heart of the high-quality pathology services Sonic Healthcare UK provides for their doctors and patients. You are welcome to visit their stand and have a chat with their skilled subject matter experts, including specialists in cervical screening, biochemistry, cellular pathology, and blood transfusion, to name a few. One of their senior managers will also be at Congress speaking about his work on the revision of the new ISO15189 and his role as the UK representative and one of the project leads, which Sonic is proud to help support. You are welcome to their stand to talk to him about what this means for the future of pathology.
Receive career advice from Sonic's human resources professional and discuss their varied recruitment opportunities – full-time permanent positions, as well as part-time, evening and weekend roles – offered in their many laboratories throughout the UK. Feel free to also have a chat with their head of learning and development, as they are an organisation that is keen to assist with staff progression, recognising and promoting internal talent when a position becomes available. Therefore, opportunities to progress into senior or management roles are often offered to their workforce.
Sonic are always finding ways to integrate the latest technologies into their laboratory environments to increase productivity and are actively involved in research. They work closely with colleagues who contribute to a broad range of research publications across the organisation. They are proud to have several of their staff presenting posters at Congress this year, and still celebrate one of their quality managers winning the poster competition in 2019, which will always be a memorable achievement.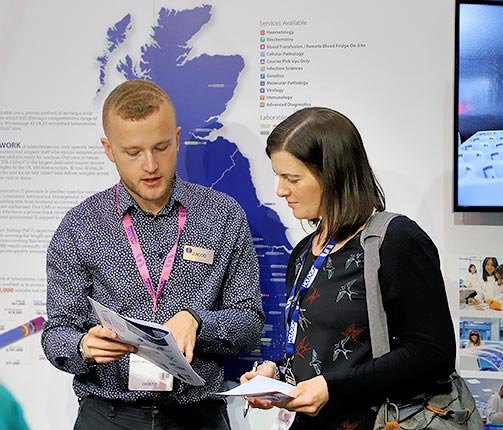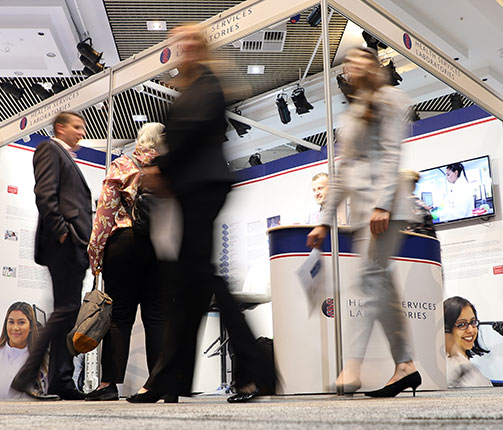 With a great deal of interesting conversations to be had and things to see, you are sure to leave Sonic Healthcare UK's stand with an understanding of how they operate. Find them at IBMS Congress on 14-17 March, Stand 302 in Hall 3.
For information on any of the roles available at Sonic Healthcare UK's laboratories, visit www.sonicukjobs.com.