Live at IBMS Congress: Day 2
Today, the hall doors opened to reveal the multitude of companies exhibiting their technologies and services. Our Sonic Healthcare UK stand (422) was also ready to welcome the masses.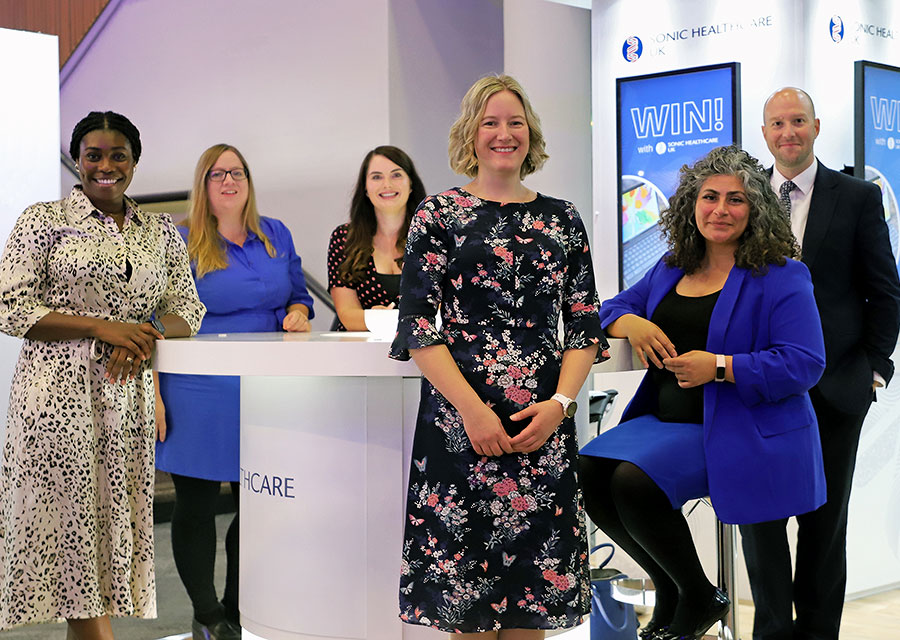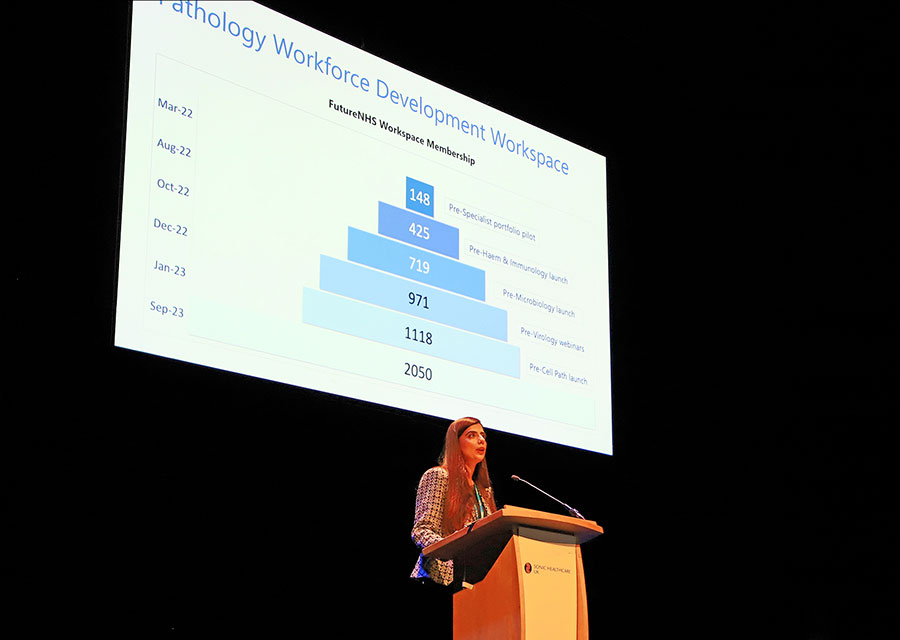 The education and training lectures continued to prove popular with delegates, including talks held by NHSE Pathology Practice Educator Mehwish Khalid on taking a collaborative approach to the delivery of specialist training. Vikki Moyse, Training Manager at HCA Healthcare, also spoke to fairness in training opportunities amongst trainees, trainers, and within departments.
Back at our stand, the interactive information screen was a great talking point, as each site across the country could be explored in depth, showcasing a short video of the lab, images, the lab network and structure, tests breakdown, and case studies of staff progression. Many attendees were interested in knowing about our recently launched Training Academy and discussed vacancies as well as other aspects of the business with our experts.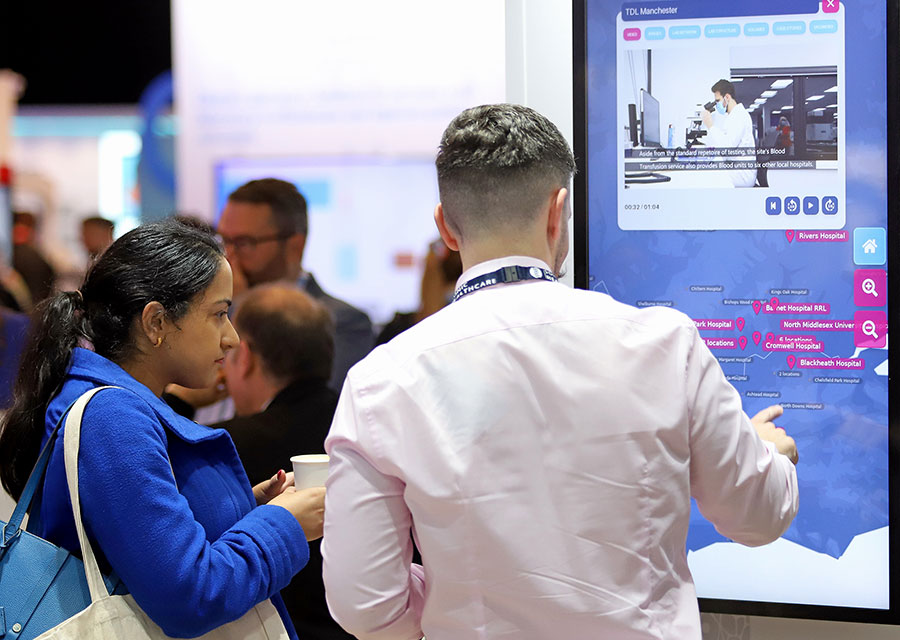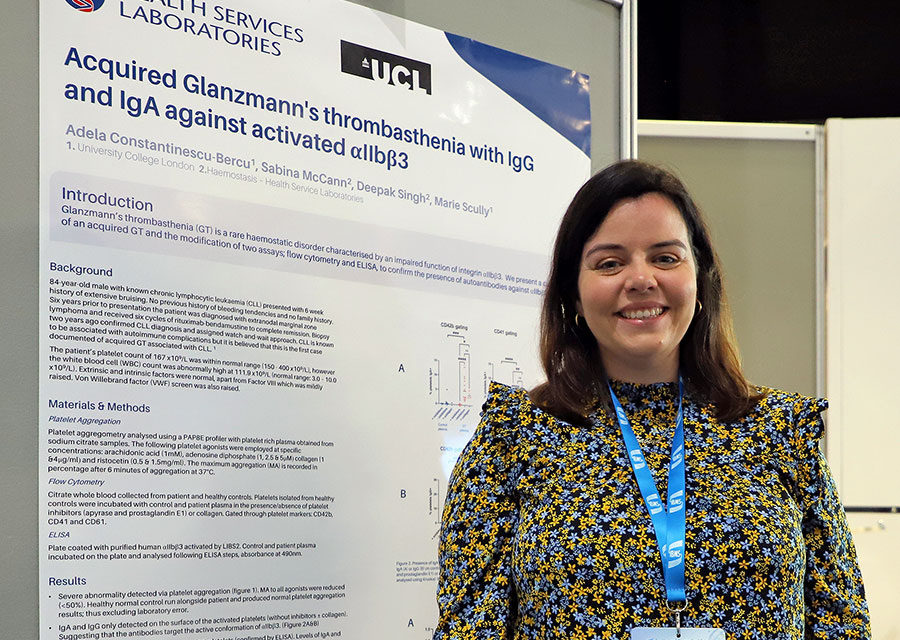 Our own members of staff had their time to shine. Sabina McCann, Senior Biomedical Scientist in Haemostasis at 60 Whitfield Street, presented her poster on Acquired Glanzmann's Disease with IgG and IgA against activated αIIbβ3. Likewise, Senior Biomedical Scientist and Training Officer Robert Hay, based in Manual Blood Sciences at the Halo Building, gave a talk to an intimate crowd on Haemoglobinopathy screening by capillary electrophoresis using Sebia analysers.
Today's winner of a daily prize draw for a brand-new laptop was picked, with congratulations going to Joana Silva for being the first! Stay tuned for the announcement of the second winner tomorrow.
Unfortunately, no one was able to claim our coveted Sonic the Bear in our beloved Plinko game which went down a treat, but there's still time! Make sure to pop by our stand over the next two days for more chances to take him home.